For your enjoyment and understanding (by suggestion of
Kalli

Ko
):
A while ago I was visiting my parents in Utah and my dad was sick.
And when my dad is sick he plays the Man Cold role like a seasoned pro.
He inquired if I was going to be sad when he died in a few days and, in a barely audible voice, asked me to make him a cold compress. And then he croaked that I should photograph it: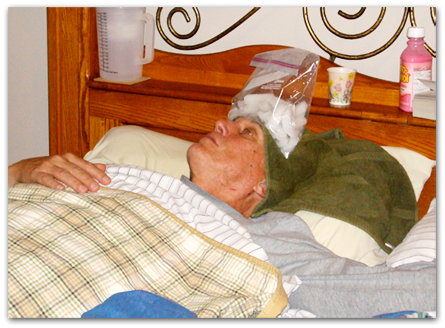 •••
Note:
please don't be under the impression that this joshing around regarding men and their
wimpiness
when under the weather means that I don't feel terrible for my spouse's misfortune. I do. I'm not that callous. It's just undeniable that when men get sick their worlds crumble to pieces. Apparently, they simply cannot help it, for it's in their DNA.
Men who are highly functional when suffering from a virus are actually women with the wrong dangling parts.